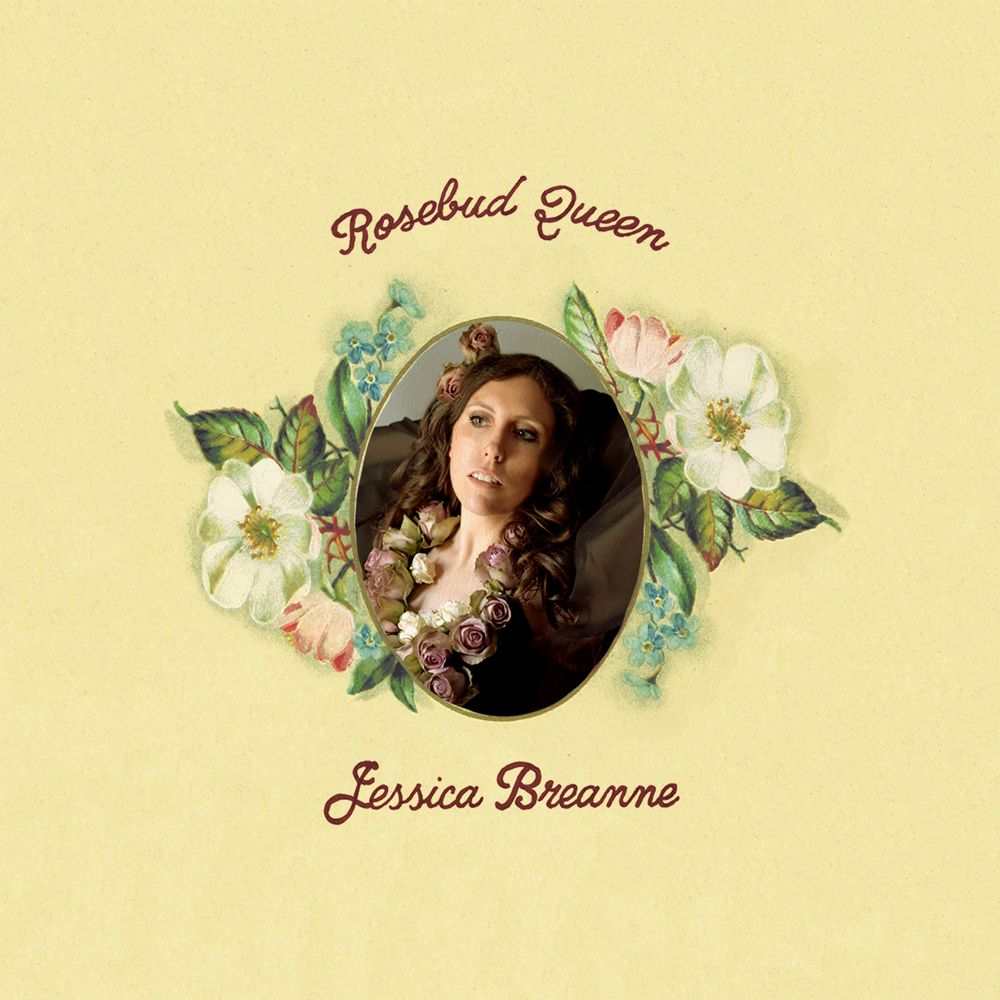 Out Now on Perpetual Doom
Available anywhere you listen to music
Jessica Breanne's new LP Rosebud Queen begins with its title track, opening on an ambient sampling of nature sounds. She creates a sense of place and opens a window to the world in which she tells her story. The band sets up a loping groove with an unusual harmony that doesn't tell you quite how it expects you to respond emotionally. A few bars later, her soulful voice, whose uniqueness and boldness bring to mind Joanna Newsom and Karen Dalton, comes in crooning.
Breanne sings, "I love your beautiful face / Tell me, what was your rose / And your thorn today," foreshadowing the themes of darkness and light she explores throughout the album. The longtime Nashvillian singer-songwriter originally hails from Uncertain, Texas, a small town on the Louisiana border characterized by wilderness and swamps. Breanne carries this environment with her everywhere she goes. It's a primary influence on the overall Southern Gothic tone of the album, which confronts death, pain and loss through nature metaphors and literary storytelling.
Shows
Previous events
Presented by Baby's First Rodeo.
Stripped down set in celebration of vinyl release on Perpetual Doom
Tickets ($7 adv) / ($10 day of show)
6:30 Doors 7:00 Show time
Must provide Vaccine Card at door or negative Covid result Masks are encouraged
Tickets ($7 adv) / ($10 day of show)
The Mansion Family Jessica Breanne